Editing the desktop chat button
To edit the chat button, go to Settings → Domains → speech bubble icon. Here you can edit the appearance, text and position of the chat button.
Change the text on the button simply by clicking on the current text, and type in the new text.
The design can be edited by clicking "Design".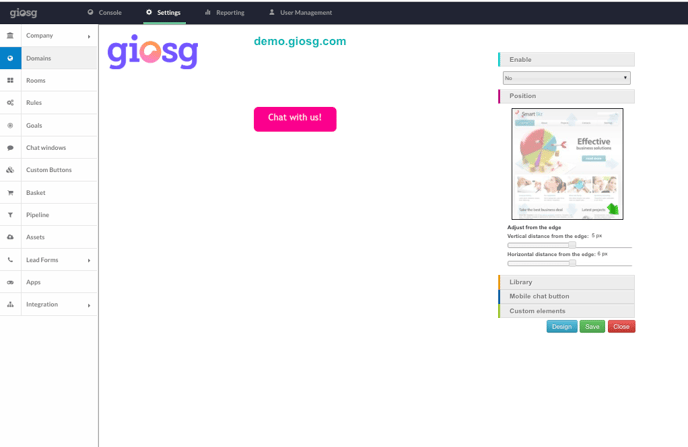 The chat button will appear on all pages by default. If you want to decide on which pages the chat button is showing, please use giosg Rules.
Need to edit the design of the mobile chat button? Check out these instructions.