With the embedding option, you can schedule meetings with customers and capture leads at the same time. It's simple and brings a new personalized touch to your lead generation.
Let respondents book a meeting inside the form they are completing just by adding your meeting scheduling link inside the interaction.

Benefits:
Collect more actionable leads when adding a calendar inside your lead form.
Target the calendar booking at the right time and at the right place for the visitors.
Qualify leads and use logic jumps to ensure that only the best-qualified leads can book a meeting or demo with your team.

What do you need:
A calendar link that can be created for example with Calendly or Hubspot meeting.

At least Calendly offers free licenses and super simple UI to get started and try it out.

Giosg Interaction Builder license


Templates available:
You can find the templates where the calendar link can be embedded from our template library under the names "Embedded calendar".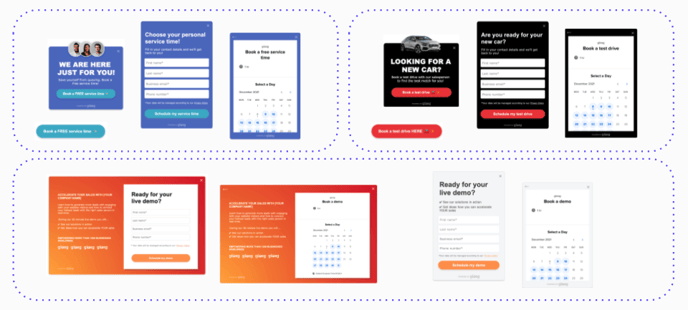 How to do it:
In Interaction Builder pick one of the templates for the embedded calendar option.
In the design view, choose the view where the embedded calendar link can be added.
Under the Appearance tab, edit the link.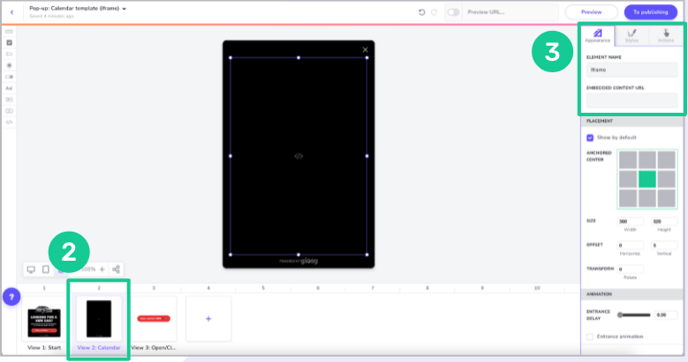 4. Test the usability of the embedded calendar in Preview before publishing the interaction.


Tip! We recommend using our templates for the meeting scheduling option that scale on different devices and give a good user experience. You can always change titles and other information from your meeting scheduling platform.