With the new giosg chat window (available 9/22 onwards), you can easily customise the design of the chat from our brand editor.
Now, let's see how you can modify the chat button and the chat window:
You can access the brand editor by going to Settings → Domains and Rooms → Click the correct room. Now you are in your room settings where you can navigate to "Chat settings". Start creating a new brand by clicking "Create Brand"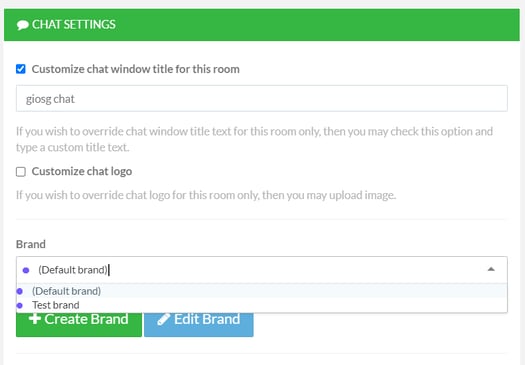 You will get a new page with the brand editor that looks like this: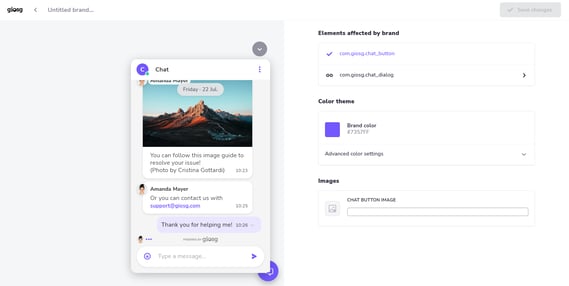 First, set your brand a name from the top left corner: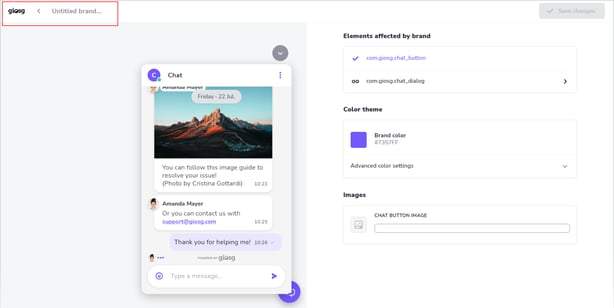 In "Elements affected by brand" on the right side of the page, you can select which element you want to modify; the chat button or the chat window.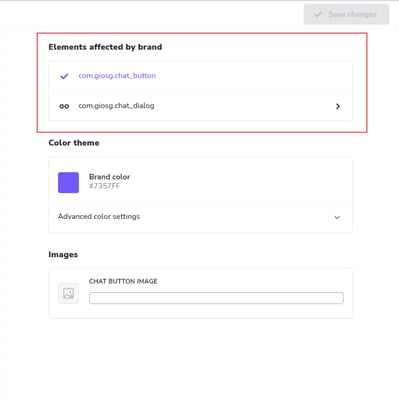 Modifications to the color are done from the "Color theme" section. By clicking the color you can edit it by adding the HEX code of the color in the box shown below. This can be done both for the button and window separately.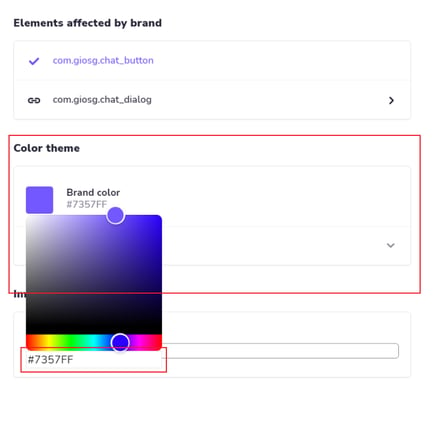 There is also the possibility to change the logo in the top left corner of the window. That can be done be inserting the image as a link to Images → Default visitor dialog logo. Note that the logo needs to be a link. The easiest way to get an image link is to add the image to your account's assets from Settings → Assets and copying the link from there.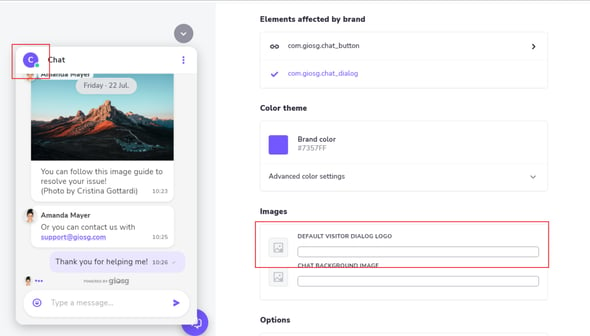 After you have set the desired colors and image, you can save your brand from the upper right corner from "Save changes". The brand is then ready to be set as the brand for your room. You can do this from by selecting it from the brand dropdown list in room settings . Remember to save!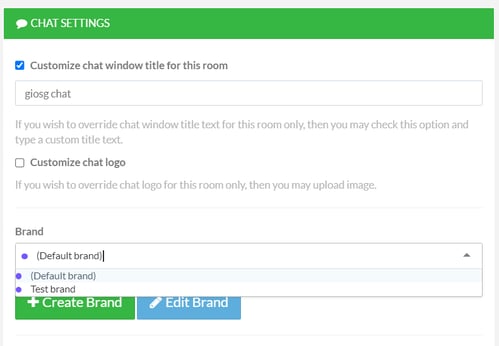 The new chat window is available only with the newer version of the giosg script tag (v2). Come chat with us or contact our support at support@giosg.com if you want to update your version.
Using the old version and need to edit the design? Then have a look at this guide.