Schedule reports to email
Instead of downloading custom reports manually, you can automate reports to be sent to one or more emails. The emails can be scheduled to be sent daily, weekly or monthly.
Schedule the reports from Reporting → Custom reports. Select the right room(s), timespan, report type and fields (check out Downloading data from giosg for more info).
Choose "subscribe to email report" and choose how frequently you want to receive the reports; daily, weekly or monthly. Click "Subscribe" to receive the custom report to your email.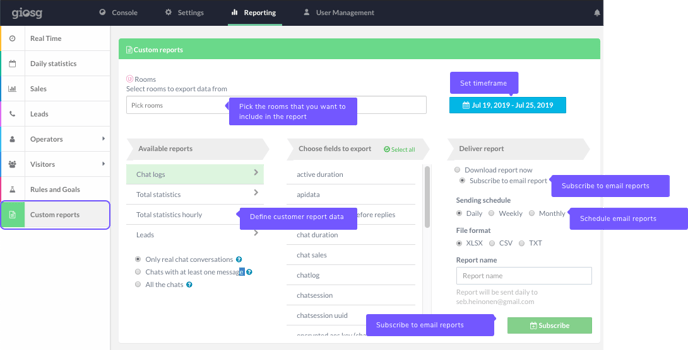 If you need to edit the report later or add more subscribers to it, head over to Settings → Company → Email reports.